Date: 27-Jul-2016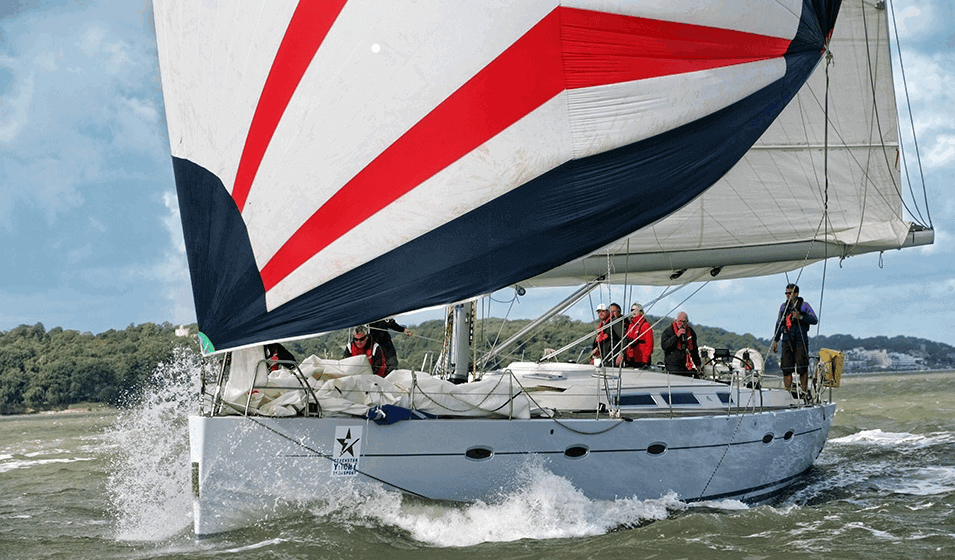 The Fastnet Race has a cachet all of its own. To take part in this legendary yacht race is to truly win your spurs. This 600 mile offshore blast from Cowes out to the desolate rock in the Irish Sea and then back to Plymouth is considered one of the toughest and most rewarding offshore races in the world. This is the big one. Feel like you've got what it takes to compete? Sailing GB offers you the chance to take your place among the legends.
You'll have to grab your chance quickly though, as the race only takes place every two years and entries are limited to 300 yachts for safety reasons. There can be few races that combine such a perplexing mixture of tidal gates, unpredictable weather conditions and close fleet racing like the Fastnet, so if you're up for taking part, you're going to have to be right on top of your game. If you are, the rewards are great. You'll be up against some of the best sailors in the world and with top class sailors comes top class sailing. Expect scintillating spinnaker runs and tough tacking duels.
The good news is that you and the lads don't have to be an expert sailors to get involved in the ultimate race. Even if you are a total novice, Sailing GB has put together a thorough 'zero to hero' training package to prepare you and ensure you perform to the absolute peak of your potential. By the time you cross the start line at Cowes, our expert racing team will have provided extensive training in order to ensure that you and the rest of the crew are tuned up to optimum level. In addition to putting you through ISAF's safety training weekend, you will race in a series of qualifying races and tune up events to ensure that you and the rest of the team are absolutely at the top of your game. We'll also provide you with the choice of a pair of high quality racing yachts, either a Hanse 54 or a Hanse 505. Both are fully coded and loaded for racing.
Challenges such as the Fastnet are all about teamwork and you'll discover more about your own inner strength and also the resilience and character of those around you on a race like this than you could ever imagine. The bonds and friendships that you form on this race will last forever. This is more than just a race, this is a voyage of self discovery.
What's Included
Fastnet seasoned experienced RYA skipper
ISAF safety training weekend with certificate
Spinnaker training
MCA Coded commercial yacht to Fastnet Race safety requirements
Own cabin with ensuite shower
Wet weather gear and safety equipment
Qualifying regatta participation